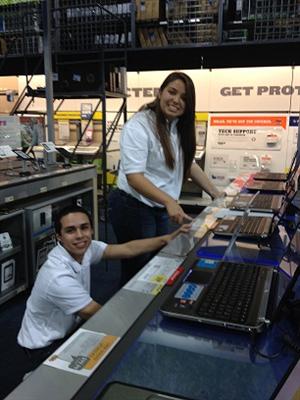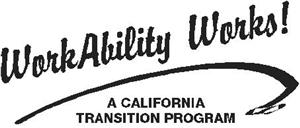 WorkAbility I - Transition in Action!

What is WorkAbility I?
WorkAbility I is a state funded school-to-work program that provides comprehensive pre-employment training, employment placement, and follow-up for school students in special education who are making the transition from school to work.

It is designed to promote career awareness and exploration while students complete their secondary education program. WorkAbility I provides students with opportunities for job shadowing, paid and non-paid work experience, and ongoing support and guidance from vocational personnel.

WorkAbility I is administered by the California Department of Education (CDE), Special Education Department. The vision of the California Department of Education, Special Education Division is that all individuals with disabilities will successfully participate in preparation for the workplace and independent living.

The mission of WorkAbility I is to promote the involvement of key stakeholders, including students, families, educators, employers and other agencies in planning and implementing an array of services that will culminate in successful student transition to employment, lifelong learning and quality adult life.
Array of Services
The Array of Services is a full continuum consistent withthe Education Code. These components comprise an effective transition system for middle school and high school students. A WAI student (served) must be provided curriculum integration of work readiness skills, career/vocational assessment and a minimum of one Connecting Activity and one Work Based Learning Service. Of these, at least one must be directly provided by WAI or documentation must exist of WAI's role in the indirect provision of the service.
School Based Component – Elements that are commonly part of the school curriculum and/or educational delivery system.

Connecting Activities – Programs and services that help link school and work based learning opportunities.

Work Based Learning – Work site learning experiences or strategies to connect the classroom to work.
Placed high school students receive:
Paid Opportunities - student receiving a paycheck through subsidized or unsubsidized wages.

Subsidized - WorkAbility I Grant Funding, Workforce Investment Act, Department of Rehabilitation, etc.

Unsubsidized - paid by employer