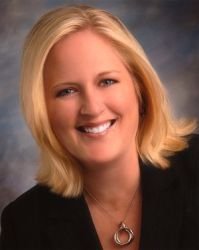 Candace Reines
Deputy Superintendent of Business Services
candace.reines@puhsd.org

 
 
 
 
 
 
 
 
 
Sylvia Hinojosa
Administrative Assistant
sylvia.hinojosa@puhsd.org
Phone: (951) 943-6369 x80202
Fax: (951) 940-5301
The Business Services division is an integral element toward successful delivery of education to the students of the Perris Union High School District. Our primary purpose is to administer the financial resources entrusted to the school district in the most efficient manner possible while maximizing the funds available for instructional programs. The Business Services division is essential in facilitating the educational process by providing clean, safe and well maintained facilities, technology support, financial services, student transportation and food services. Our code of conduct is driven by a culture of customer service to offer quality support services to the students, staff, and community. We instill within our division exemplary leadership, management, innovation, initiative, pride and personal work ethics.
The Business Services division is made up of the following departments whose broad span of responsibilities promote academic excellence, fiscal responsibility, and public accountability. Please click on any of the departments for additional information and useful tools. We welcome your input and your continued visits to our pages.
Facilities encompasses a wide scope of functions including planning, zoning and engineering; future school site selection and procurement; implementing new construction and modernization projects; and the overall district master plan. These functions are accomplished through the combined efforts of the Maintenance and Operations department to oversee and implement projects; the Purchasing department to coordinate projects, including contracts, bidding and scope of work; a Facilities Consultant to develop and continually update the District Facilities Master Plan; under the direction of the Assistant Superintendent Business Services.
Hector Gonzalez
Director of Facilities
hector.gonzalez@puhsd.org
(951) 943-6369 x80274
The Fiscal Services department is responsible for the accounting of finances, student attendance, payroll, and associated student body funds of the school district.
Alisha Fogerty
Director of Fiscal Services
alisha.fogerty@puhsd.org
(951) 943-6369 x80211
The Maintenance and Operations department provides for clean, safe and well-maintained schools so that students, parents, district staff, and the community can take pride in each and every one of our school sites. They are responsible for the planning and implementation of long range and preventative maintenance, performing grounds upkeep, and providing training and supervision for custodial work within the District.
Art Fritz
Director of Facilities Services
art.fritz@puhsd.org
(951) 943-6369 x80271
Ruben Arras
Assistant Director of Maintenance and Operations
ruben.arras@puhsd.org
(951) 943-6369 x80277
The Perris Union High School District Nutrition Services website can be accessed by clicking the above link.
Audrey Mitchell
Director of Nutrition Services
audrey.mitchell@puhsd.org
(951) 943-6369 x80241
The primary function of the Purchasing department is to manage vendors, negotiate contract and handle public works contracts for all construction projects at the lowest possible cost, consistent with the quality needed for the performance of School District activities. Purchasing has an obligation to our community to obtain maximum value and provide reliable resources. Purchasing is also responsible for receiving, warehousing, asset management and records retention.
Dawn Bray
Director of Purchasing
dawn.bray@puhsd.org
(951) 943-6369 x80231
The Risk Management department is committed to providing a safe environment for students and staff, and is responsible for managing employee health benefits, employee safety & health programs and training, workers compensation, property and liability exposures, student accident insurance, environmental concerns and emergency preparedness.
Judy Miller
Director of Risk Management and Environmental Safety
judy.miller@puhsd.org
(951) 943-6369 x80281
The District contracts with the Hemet Unified School District to provide student transportation including home-to-school, special education, field trips and athletic events. For more information, click on the link above, or you may contact the Transportation Department at (951) 943-6640 or by email at transportation@puhsd.org.