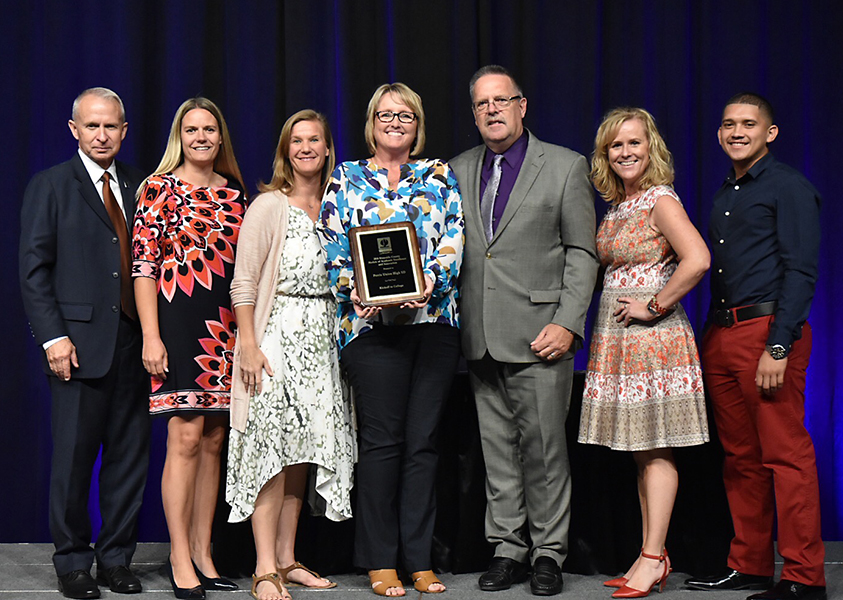 PUHSD is the proud recipient of a 2016 Models of Excellence Award from the Riverside County Office of Edcucation for our innovative and highly successful Kick Off To College program.
On October 13, 2016, PUHSD was joined by more than 350 educators, parents, and community leaders at an event sponsored by the Riverside County Office of Education. Attendees had an opportunity to learn from the best practices of educators by attending a series of workshops by school and district personnel responsible for the programs being recognized as Models of Academic Excellence and Innovation.
PUHSD was represented by Ms. Julie Zierold, Director of Curriculum and Instruction as well as Counselors from Heritage High School and the California Military Institute. PUHSD is proud of their accomplishments and willingness to share their experiences with others in an effort to help students from throughout Riverside County be better prepared for college and their careers.
Please join us on October 19, 2016 as we continue the great work of our Kick Off To College program by following the day's activities via Twitter using hastag #KOTC16