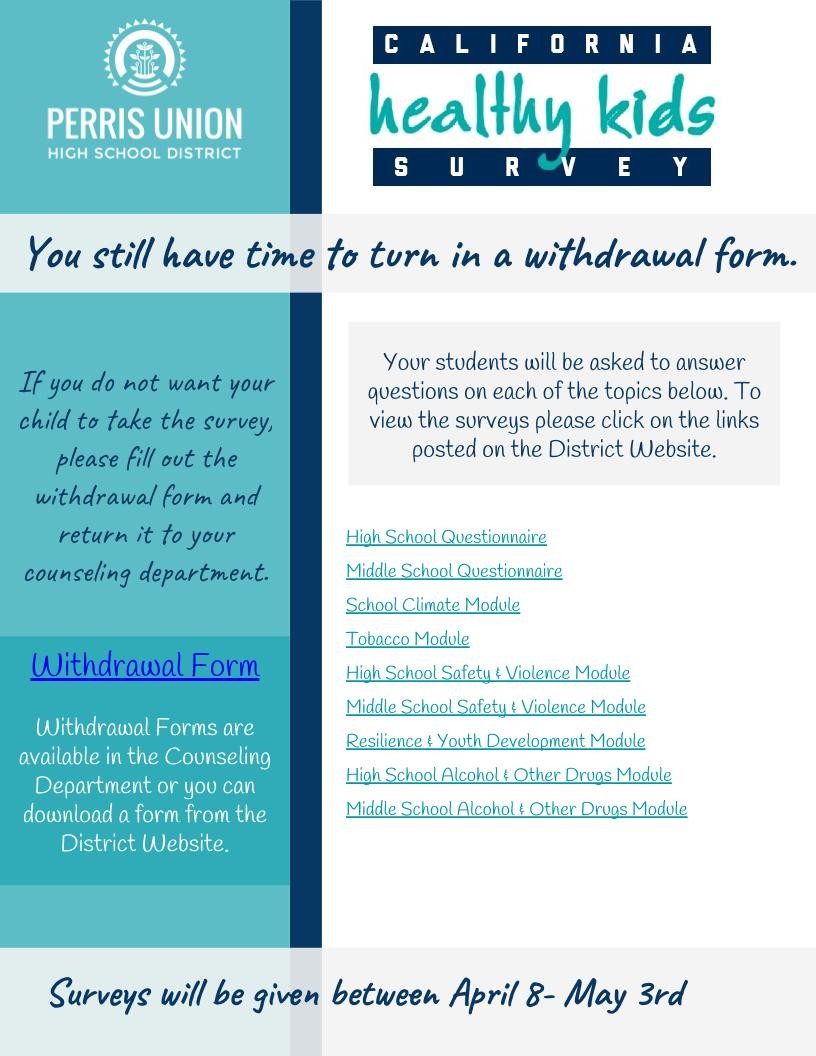 Your students will be asked to answer questions on each of the topics below. To view the surveys please click on the links posted on the District Website.
---
If you do not want your child to take the survey, please fill out the withdrawal form and return it to your counseling department.
Withdrawal Form
*Withdrawal Forms are also available in the Counseling Department
Surveys will be given between April 8 - May 3rd
---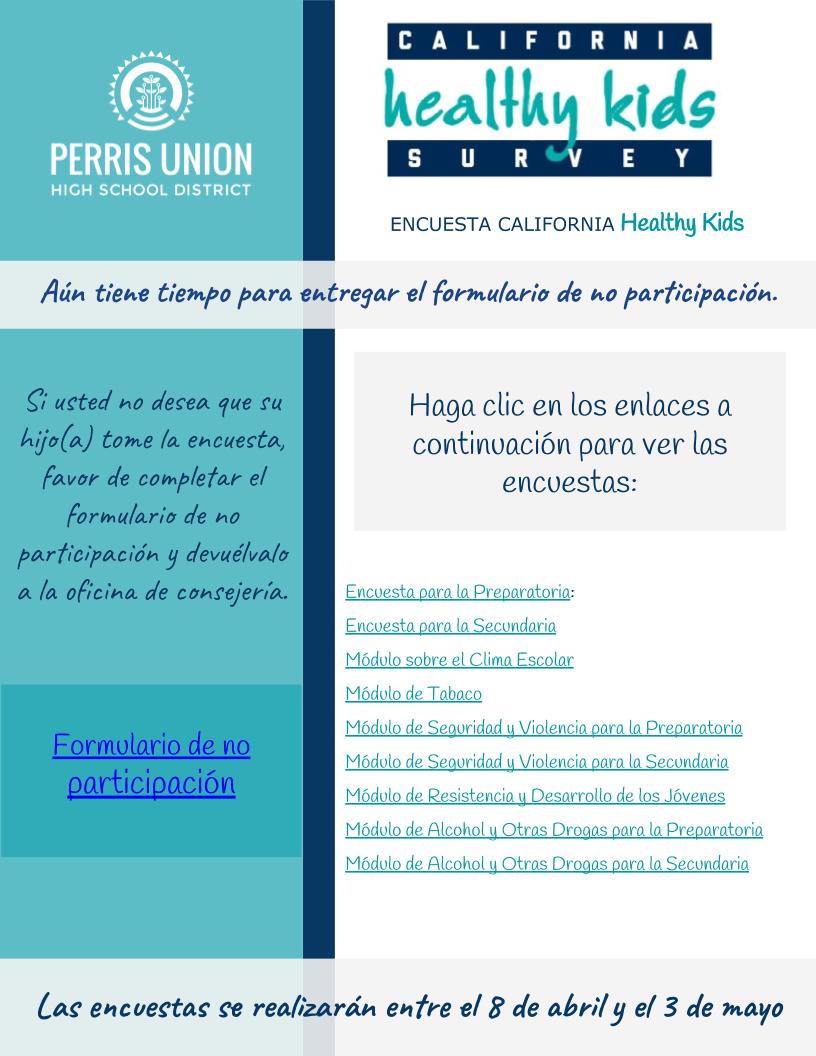 Haga clic en los enlaces a continuación para ver las encuestas:
---
Si usted no desea que su hijo(a) tome la encuesta, favor de completar el formulario de no participación y devuélvalo a la oficina de consejería.
Formulario de no participación
Las encuestas se realizarán entre el 8 de abril y el 3 de mayo