Best Practice Workshops (BPWs)
PUHSD holds professional development events kindly referred to as Best Practice Workshops (BPWs) on a variety of topics, including, but not limited to: leadership; best practices; technology; Common Core Standards; student achievement; classroom management; special education; and much more.....
If you are interested in attending, please click here to sign up! For questions, please contact Angela Phillips at extension 81103 or at angela.phillips@puhsd.org. Thank you!
---
CPI Training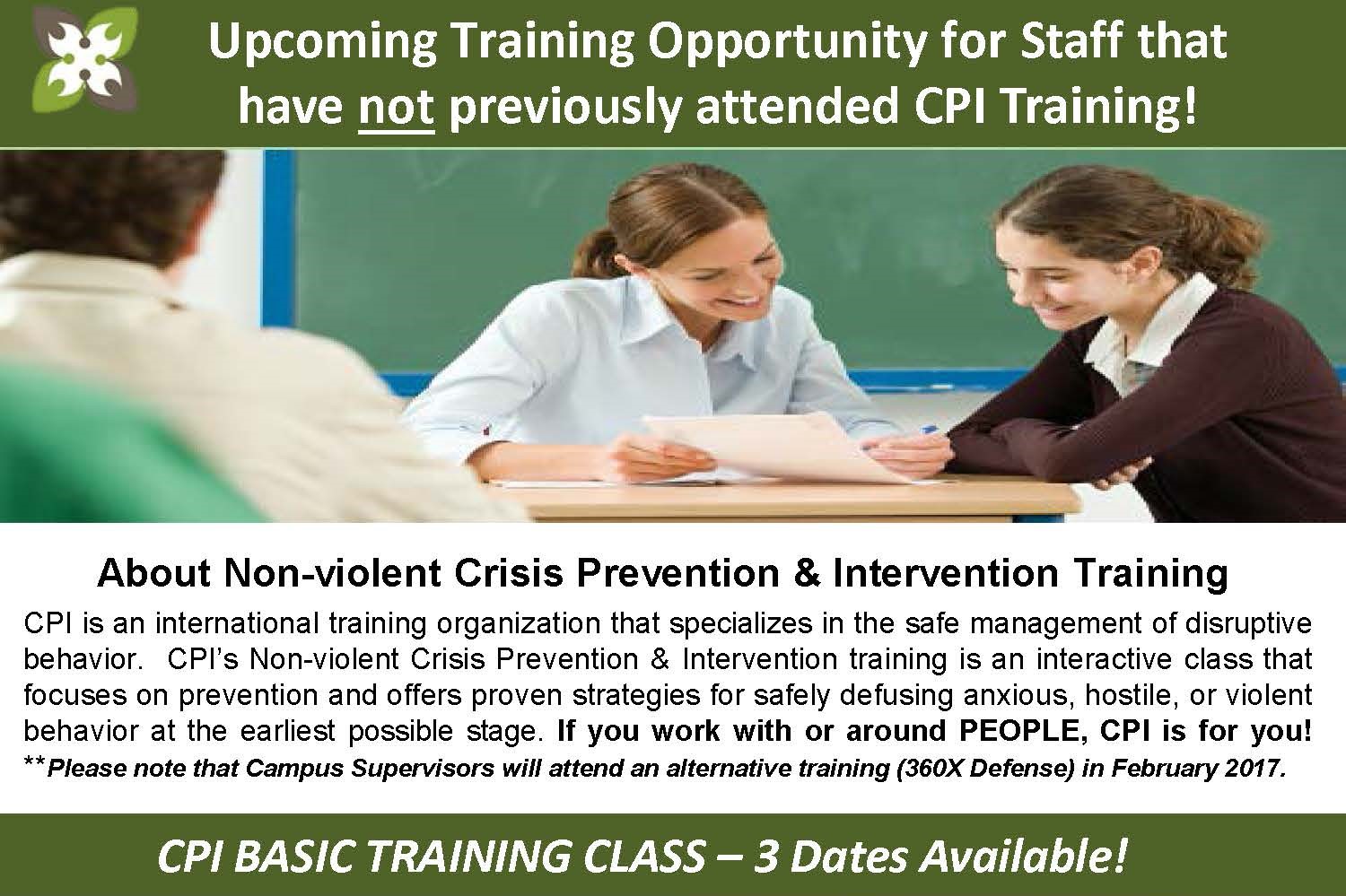 Location: Heritage High School (Lincoln Rooms 123/125
26000 Briggs Road, Romoland, CA 92585

(951) 943-6369 ext. 80282

Time: 8:00 a.m. to 3:00 p.m. (6 hour class)
Attire: Casual Attire (No heels or flip flops)
Additional Info IF THIS IS A NON-WORK DAY, YOU WILL BE PAID FOR ATTENDING
Lunch is on your own (one hour). Snacks will be provided.

---
Ed Camp Perris
Commonly referred to as an "unconference," EdCamp Perris is an event organized by educators, specifically designed to create a participant-driven, fun-filled day of professional development. Educators can connect with like-minded individuals, collaborate on ideas, brainstorm solutions to common education problems, have group discussions, and receive information that can immediately be applied in the classroom. Sessions are not planned until the day of the event, and anyone can start a session. EdCamp Perris follows the "vote with your feet" model—if a session does not meet your needs, get up and join a different session
When: Saturday, February 11, 2017
Time: 8:00 a.m. to 2:00 p.m.
Cost: Free
Location: Paloma Valley High School, 31375 Bradley Road, Menifee, CA 92584
Click here to register!
For questions, please e-mail: edcamp-perris@googlegroups.com