Dear Parents/Guardian,
We value the active role parents of PUHSD students take in their child's education. In order to maintain this relationship between home and school, Educational Services is implementing an innovative program this school year entitled "Parent University."
We will offer free workshops on various educational topics throughout the school year so parents can become more active and involved in their child's learning. Research indicates that when schools work together with families to support learning, students tend to perform well in school and throughout life.
Our mission is to mobilize parent power and encourage greater family involvement in developing a lasting learning partnership in which parents support their children in achieving academic and personal success.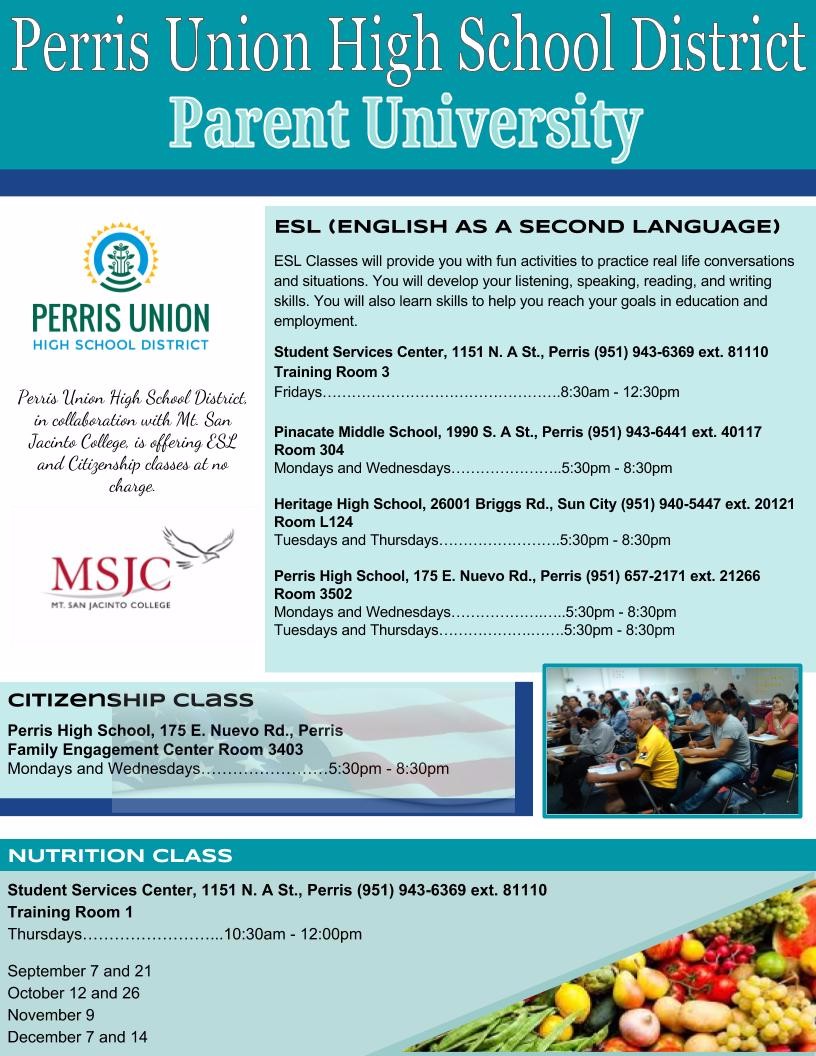 ---
Latino Family Literacy Project
---