---
Our area is growing fast. For example, Paloma Valley High School — which was built for 2,200 students — currently has 3,200 students and is expected to reach almost 4,000 students within five years. Crowded schools reduce the amount of time teachers get to spend with students, making it more difficult to teach and learn effectively. We need to build additional schools to keep up with this sustained growth and relieve overcrowding at our existing schools.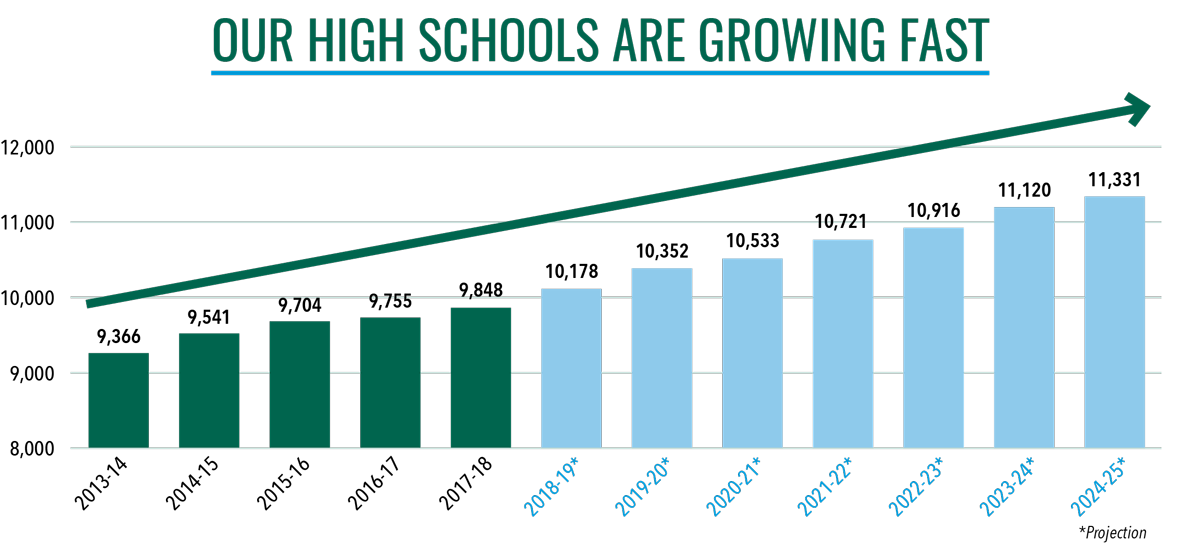 We cannot rely on the State to provide the level of funding needed to relieve overcrowding in our schools. Thus, the PUHSD Board of Trustees is closely examining local solutions, including a $148 million bond measure, which would provide locally controlled funding entirely dedicated to: Building a new high school in Menifee to relieve overcrowding at existing schools Completing the final phase of construction at Perris High School, which includes additional career technical education classrooms, a performing arts center and a single point of entry for student safety Expanding physical education and athletic facilities needed to support student health, fitness and safety Upgrading career training facilities that prepare students for careers in healthcare, biomedical science, computer science, agriculture and skilled trades Providing modern classrooms, facilities and technology needed to support instruction in math, science, engineering, technology and skilled trades
---
Community input will be invaluable as we consider various solutions. We hope that you will make your voice heard and let us know what you think.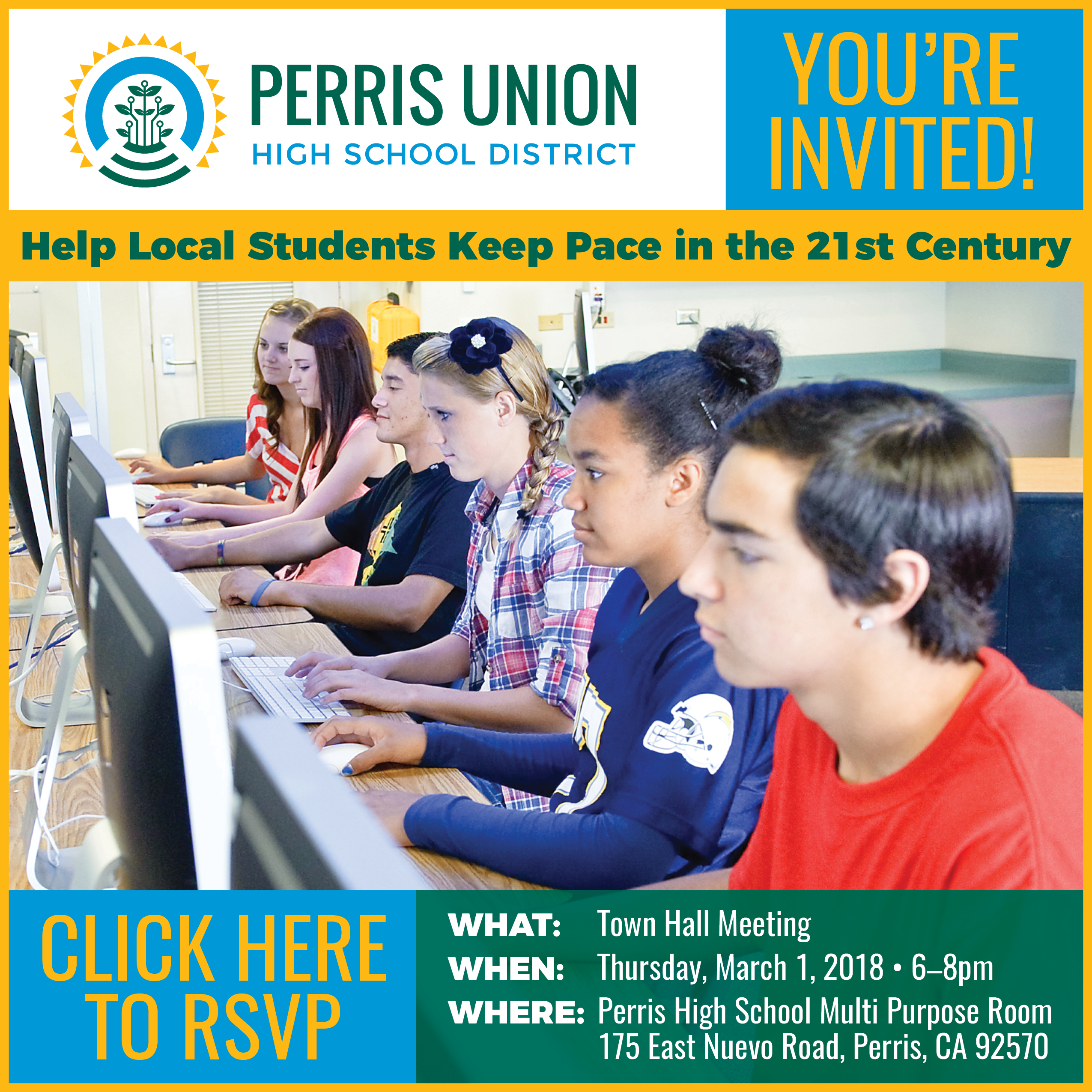 ---
About